back
Products
Ceramic bearings
Sliding bearings and ball-bearings made of high-performance ceramics
Bearings for demanding applications
Ceramic bearings are used in harsh environments in which conventional lubrication is not intended due to the process. When used in food / pharmaceuticals, sterility of the ceramic material is required. Cleaning and sterilization must be guaranteed. Corrosion resistance is the driving force behind the use of Kyocera ceramics, especially when used in the chemical industry. Ceramic bearings made of zirconium oxide are also suitable for higher temperatures and mechanical loads. Kyocera ceramics allow media-lubricated operation of the precisely machined bearings. Ceramic plain bearings are pressed in, shrunk in or axially braced. An additional anti-twist device using a pin is a common variant. The elaborate precision machining of the running surfaces leads to the smooth running of the plain bearings with Kyocera ceramics.
Would you like a personal consultation?
We're happy to help you.
Contact us now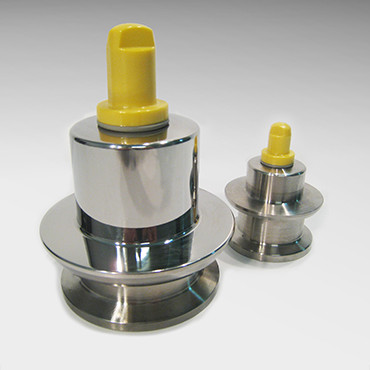 Ceramic sliding bearings for magnetic mixers
Bearings made of zirconium oxide ensure long lifetime and comply with the with applicable FDA requirements and USP Class VI classifications.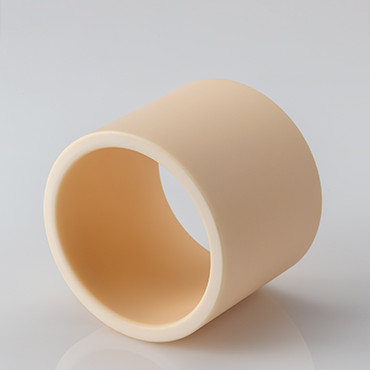 Bearing bushings made of high-performance ceramics
Kyocera ceramics are the perfect solution for rotation or just swiveling movements in demanding environments. The media-lubricated application saves complex seals.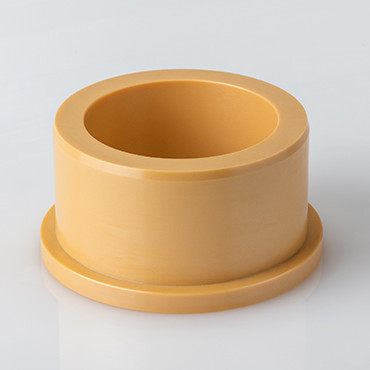 Ceramic bearing bushings for mechanical engineering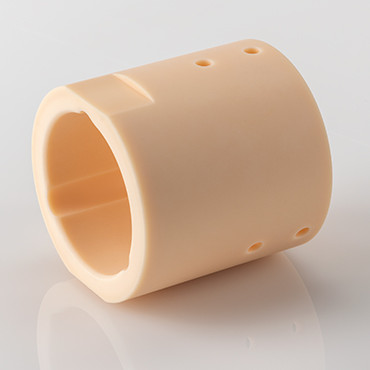 Sliding bearing made of technical ceramics
Do you have a specific inquiry?
Kindly advise technical specifics about project- and process requirements below. Thus, we will be able to provide you precise implementation options. We are looking forward to your request and we will personally take care of your issues, as soon as possible.
Product inquiry
Please describe your tasks as precisely as possible. Thus, we will be able to offer you best solutions.