back
Products | Accelerator components made of technical ceramics
Components made of high-performance ceramics for particle accelerators
Ceramic parts for accelerators
Vacuum chambers made of Oxide Ceramics are used in accelerator units. In contrast to metallic parts, ceramic components avoid shielding of the rapidly changing external magnetic fields. Ceramic material is not heated by eddy currents. The additional coating on the inner surfaces of the ceramic chambers, e.g. Ti or TiN, ensures the reliable discharge of image current and prevents the emission of secondary electrons. Technical Ceramics also displays outstanding properties of electrical insulation. The dielectric strength of the material lies at >30 kV/mm. F99.7 Oxide Ceramics are used in a number of renowned German institutes. These include the German Electron-Synchrotron (DESY) based in Hamburg and Zeuthen, the Jülich Research Centre (FZJ), the Helmholtz Centre for Heavy-Ion Research (GSI) in Darmstadt and the Karlsruhe Institute of Technology (KIT). Also at international level, accelerator technology relies on Oxide Ceramics: the Large Hadron Collider (LHC) at CERN, the European Organisation for Nuclear Research in Switzerland, Cornell University, Ithaca, USA, and the Budker Institute of Nuclear Physics (BINP) at Novosibirsk in Russia.
Would you like a personal consultation?
We're happy to help you.
Contact us now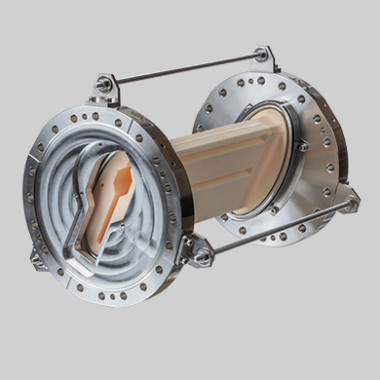 Kicker chamber made of aluminium oxide
Kicker chambers made of aluminum oxide do not influence the applied magnetic fields and do not heat up due to them, and therefore guarantee a fast and precise influence of the rays.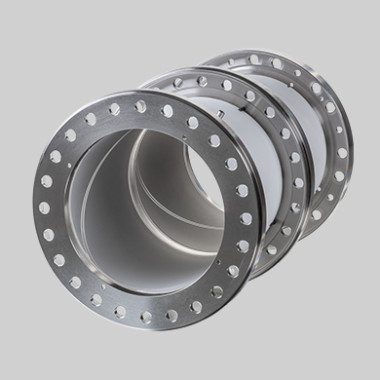 Beam Position Monitor (BPM)
Determination of the position of the beam inside the accelerator ring using a beam position monitor (BPM)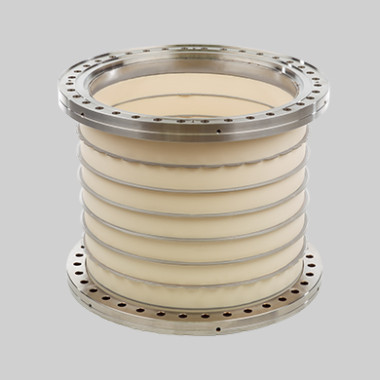 High-voltage accelerator
High-voltage accelerator with multi-layer ceramic-metal-joint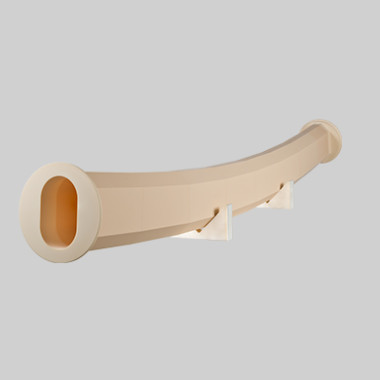 Bended vacuum chamber
Bended vacuum chamber with glass-brazed ceramic-ceramic-joints, Bending angle: 15°, length: 3200 mm
Do you have a specific inquiry?
Kindly advise technical specifics about project- and process requirements below. Thus, we will be able to provide you precise implementation options. We are looking forward to your request and we will personally take care of your issues, as soon as possible.
Product inquiry
Please describe your tasks as precisely as possible. Thus, we will be able to offer you best solutions.