back
Products | Pistons made of technical ceramics
Carbide Alternative: Ceramic pistons from Kyocera
Our ceramic pistons meet the high demands of our customers and are characterized by the highest surface quality.
Pistons made of technical ceramics from Kyocera
Whether used as homogenizers for the food and cosmetics industries or as plungers for conveying liquid media at high pressure - our high-performance plungers made of high-strength ceramics impress with their special qualities and can be used as alternatives to carbide.
Our oxide ceramic materials FZT, FZM or F99.7 are chemically inert and therefore also suitable for use in contact with foodstuffs. The ceramic pistons are FDA approved and USP Class VI certified.
Benefit from numerous advantages of our ceramic high-performance pistons in a wide range of applications, such as
high wear resistance
optimum sliding properties (Ra < 0.05 μm)
pressure resistance up to 10,000 bar
long service life of more than 4,000 h at 3,000 bar
lower weight compared to carbide pistons
low frictional heat generation
… and use them without hesitation even in highly regulated industries such as the food, pharmaceutical and chemical industries!
The pistons and ceramic plungers can also be easily combined with metals with a sterile joint guarantee. At the same time, the high surface quality of our materials always ensures minimal adhesion of flow products.
Go to Product overview
Would you like a personal consultation?
We're happy to help you.
Contact us now


Applications of ceramic pistons
In addition to their use in homogenization, our pistons / plungers are also used in water cutting plants as well as desalination plants. Ceramic pistons also perform excellently in pressurized water systems as well as in circuit conveying for filtration, cooling and flushing.
You would like to learn more about our products and their application possibilities?
We will be happy to answer your questions during a personal consultation.
CONTACT US NOW
Ceramic pistons for homogenizers
In homogenizers, the components of a mixture are broken down into tiny particles by forcing the mixture through a small opening under high pressure of 2,000 bar. This process is used in the production of food emulsions (such as milk) and cosmetics, where an optimal mixture of ingredients is required. All components for homogenization must withstand high pressure and metered product shocks. Elements such as pistons, valve seats and impact rings are subjected to high friction by the medium to be machined. Kyocera supplies high-strength ceramic pistons that are ideally suited for the demanding conditions in a homogenizer.
Ceramic plungers for high pressure applications
Plunger pistons made of the ceramic materials FZM, FZT and F99.7 are used for pumping liquid to highly viscous media, even if they contain abrasive components. Our ceramic high-performance pistons are ideal for use in high-pressure applications such as submersible piston pumps.
Compared to plungers made of other materials, such as steel, ceramic plungers usually have much greater durability.
Pistons: Product overview
In our range we have different ceramic pistons for demanding applications as plungers or for homogenization: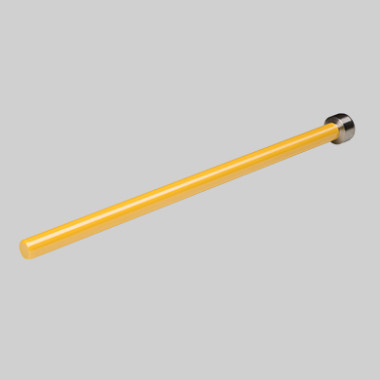 High-pressure pistons
Ceramic pistons are used to convey media ranging from liquid to high-viscosity substances. They are also exceptionally well-suited for extreme-pressure applications.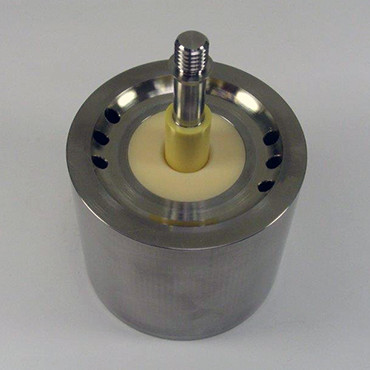 Ceramic pistons
Pistons made of high-performance ceramics can be used to safely control the barrier fluid and thus to reliably separate the food from the hydraulic fluid, e.g. when homogenizing milk.
Do you have a specific inquiry?
Kindly advise technical specifics about project- and process requirements below. Thus, we will be able to provide you precise implementation options. We are looking forward to your request and we will personally take care of your issues, as soon as possible.
Product inquiry
Please describe your tasks as precisely as possible. Thus, we will be able to offer you best solutions.