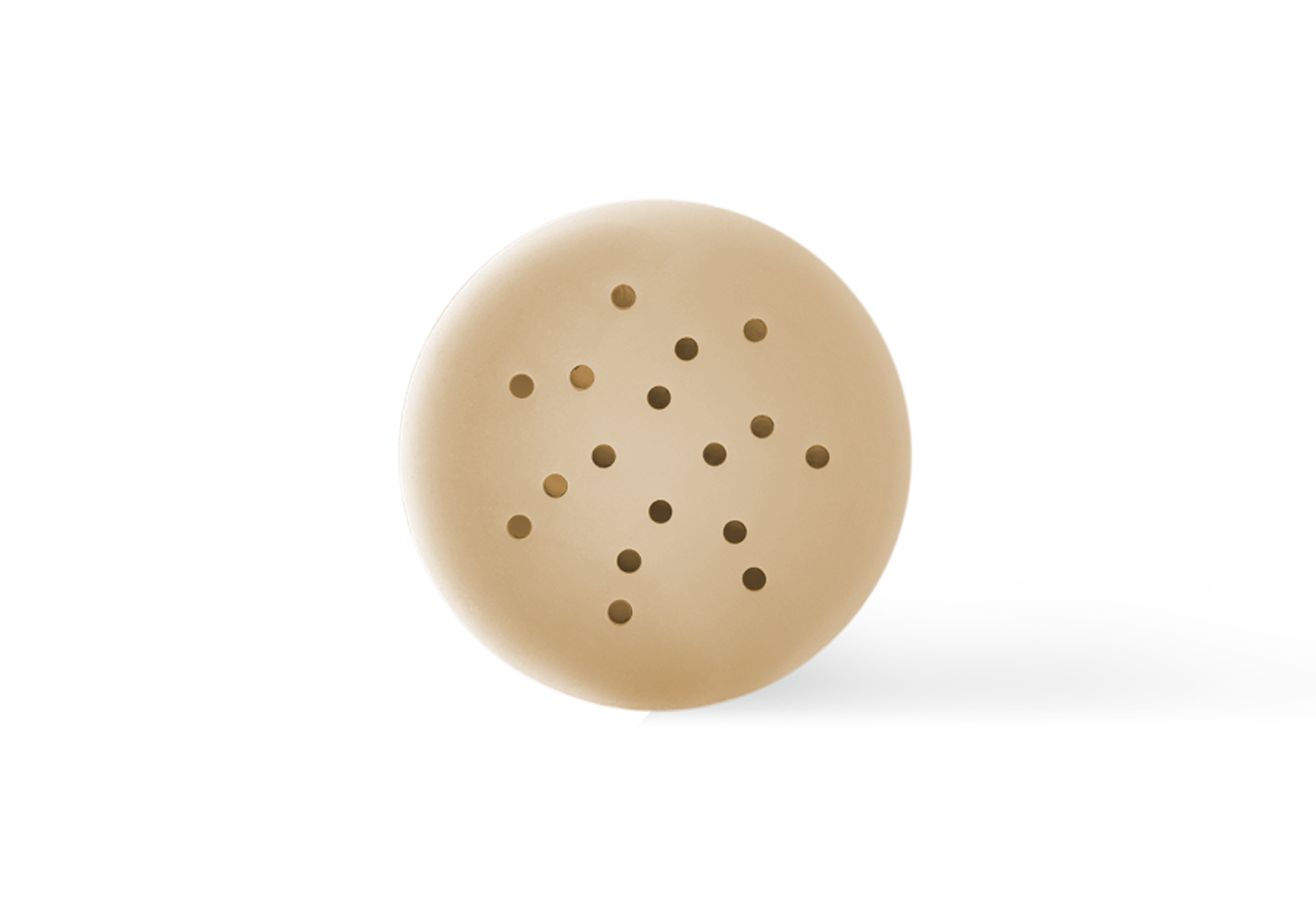 back
Bubbler tubes
The systematic use of ceramic bubbler tubes made of DEGUSSIT AL23 aluminum oxide in glass production minimises the use of resources, increases process speed and safety, and facilitates cost optimisation.
Optimal glass melting technology thanks to ceramic bubbler tubes
Modern glass melting technology requires heavy-duty process technology, since bubbler tubes are exposed to high temperatures at full process pressure, and remain inside the melting tank throughout the entire production process. The DEGUSSIT AL23 material gives the bubbler tubes enormous dimensional stability and corrosion resistance, making them perfect for demanding applications in extreme environments like those common in glass production.
The bubbler tubes consist of electrically non-conductive ceramics and require no electrical insulation if installed with electric boosting. Due to its low SiO2 content, the aluminium oxide ceramic material is perfectly suited to the corrosive environment of molten glass.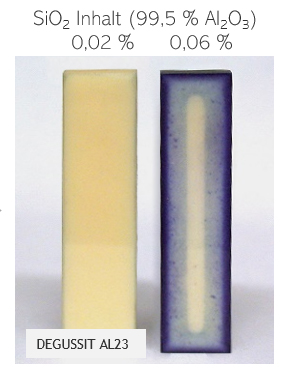 Corrosion test, dye penetrant test on specimen consisting of 99.5 % aluminium oxide, left: 0.02% silicon dioxide (material: DEGUSSIT AL23), right: alternative material with 0.06% SiO2
Standard DEGUSSIT AL23 bubbler tubes come at a diameter of 15 mm, with 17 holes at 0.7 mm diameter each. The small diameter of the capillary-drilled holes prevents glass from penetrating or cooling, so the bubbler tubes do not clog, increasing process safety. Thanks to our manufacturing method and use of DEGUSSIT AL23 material for the bubbler tubes, lengths of up to 1.2 meters are possible, which significantly enhances the positive effects throughout the production process, allowing for cutting-edge glass melting technology.
Sophisticated process technology has enormous benefits
Due to the specific construction and installation of bubbler tubes made of DEGUSSIT AL23, they can be moved down into the bottom bricks of the melting tank and replaced in-line at the end of their lifespan. This prevents downtimes in the production process, and saves further resources. High mechanical strength and corrosion resistance at extreme temperatures ensure stability under the pressure of the convection wave of the molten glass. The enormous dimensional stability is owed to the high sintering temperature of our excellent, high-purity aluminium ceramics and ensures an optimal, efficient, and safe process flow.
Factsheet
Lengths
up to 2100 mm upon request
Tolerances
Diameter ± 5 % (but no smaller than ± 0,1 mm)
Cutting length tolerance
± 1 %, < 100 mm upon request
Straightness
the maximum arch height is 0.5 % of the length
Your contact
We will be happy to advise you personally about our products, as well as, about various possibilities of the individual adjustments to your application. Together we will find optimal solution for your process, starting from planning through to implementation. We are looking forward to your inquiry.
Category Manager
Bartosz Krawczyk
Do you have a specific inquiry?
Kindly advise technical specifics about project- and process requirements below. Thus, we will be able to provide you precise implementation options. We are looking forward to your request and we will personally take care of your issues, as soon as possible.
Product inquiry
Please describe your tasks as precisely as possible. Thus, we will be able to offer you best solutions.